Why choose Pick Eats for your
UberEats Clone App Development Services ?
PicknEats offers Top rated UberEats clone app that tends to provide unrivalled features and the advanced functionalities that will assist you to overcome the market competition and fly up to the top in no time.
How Does UberEats Clone Script App works?
Overall process flow of our PicknEats App like UberEats clone, To know about PicknEats in detail
Fly High with the Uber Eats like On-Demand Food Delivery Script
In today's world the evolution of an online food delivery business has been reached at the peak by the top-notch food delivery companies. Most of the business tycoons and the entrepreneurs are inspired to get in to this food delivery business for that PicknEats offers ultimate choice of readymade clone script app of the most prominent UberEats, Foodpanda, Swiggy, Zomota, DoorDash, Postmates or Grubhub like food apps . With us you can get your UberEats like food delivery app in the language and currency as you prefer. Our expert developers use cutting edge technologies to deliver seamless UberEats clone apps that help you to reach your goal.
Pick n Eats includes
Customer app
Delivery App
Restaurant App
Admin Panel
Check the Standard Features
of our PicknEats App Like UberEats Clone
What Do We Offer in Our UberEats Like Clone App
Customer App , Restaurant App , Delivery App and Admin Panel
Advantage of Buying
UberEats Clone app ?
Save 6 Months of
Development Cost
Save Time of Bug Fixing and Error Handling
High quality
codebase
Get your app
in 3-4 days
Pricing Plan For UberEats Clone App Development
Professional
$XXXX
(USD)
Can Able To Use It In Multiple Domain / Server With Android Application
Professional Plus
$XXXX
(USD)
Can Able To Use It In Multiple Domain / Server With iOS Application
Advanced
Enterprise
$XXXX
(USD)
Can Able To Use It In Multiple Domain/Server With Both IOS & Android Application
UberEats Clone Script for your
Ordering / Delivery Start-ups
UberEat Clone script has inspired many entrepreneurs and business tycoons to get into the food delivery business with much more self-assurance. Create your own brand food ordering application that has been customized for your people/customers by enhancing the Multi language support, real time order tracking, online payment, COD options and much more factors to boost your revenues and improving the customer ordering experience
Apart from running a food delivery business, PicknEats can be effortlessly coded and customized to serve the following business models:
Technologies we used to build the
PicknEats Food Delivery App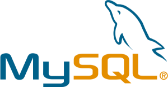 Frequently Asked Questions